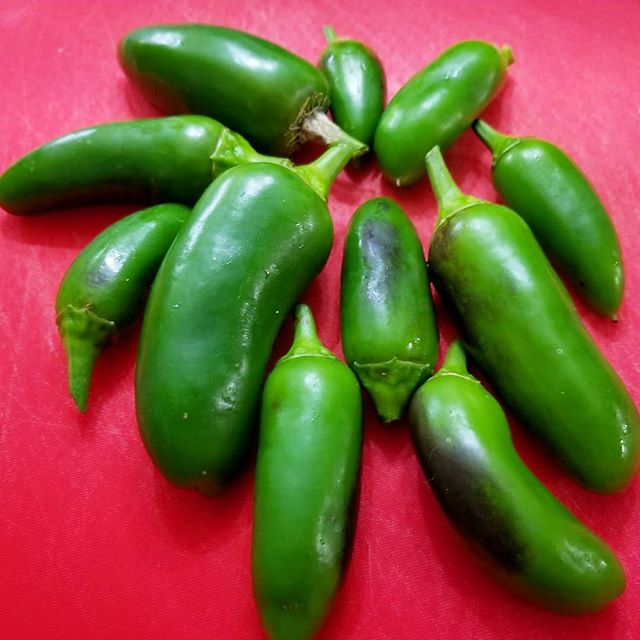 December 11, 2017 // Today's harvest: Harabilya/Bataw/Hyacinth Bean, Coolepeño Peppers and Swiss Chard for a dish (Pork Sinigang) that my Mom is cooking for dinner. I also harvest seeds from the Harabilya/Bataw/Hyacinth Bean for next year.
July 08, 2018 // Have you ever been proud of a plant of yours? I'm proud of this Coolapeño Pepper that survived the winter and regrew to more than a yard tall and now producing more fruits. Go Coolapeño go!
September 02, 2018 // Today's harvest: Sweet Yellow Banana and Coolepeño Peppers.
December 23, 2018 // Today's harvest: Coolepeño Peppers. Believe it or not, my two year old Coolepeño Peppers still have have fruits and leaves. I didn't realized how much we had left since the leaves camouflage the green fruits. I'm going to dice these up to add to a Chicken Sisig dish I'm making.
January 17, 2019 // Today's harvest: Swiss Chard which grew as volunteers and Coolepeño Peppers. My Mom is going to cook some Sinigang!!!
Coolapeño Peppers
Solanaceae // Capsicum annuum 'Coolapeno'
Dave's Garden: https://davesgarden.com/guides/pf/go/234589/