Plectranthus barbatus 'Variegata'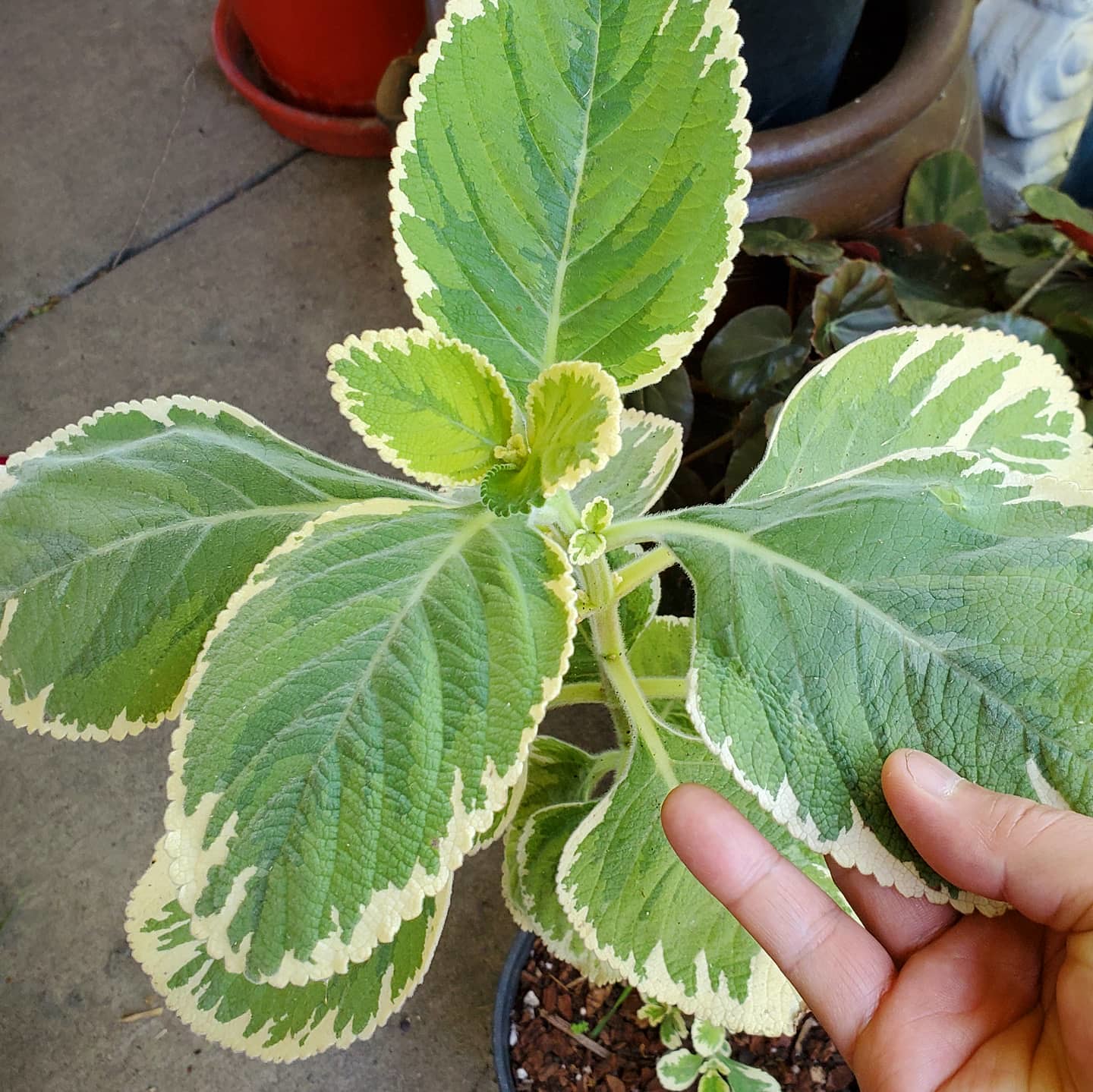 September 10, 2019 // I purchased this along with two other Plectranthus at the National Heirloom Exposition. I can't remember who the vendor was, but it's a man who has a nursery in Richmond, California.
Label reads: Perennial/Part Shade. 3′ to 8′ height, 4′ spread. Plant is good drain soil, variegated foliage. 8″ spikes, purple flowers.
July 5, 2020 // Potted up from a 4″ pot to a 2 gallon container.
August 3, 2020 // I love love love this Plectranthus barbatus 'Variegata'. It has really shot up, now standing about 2 or 3 foot tall and has huge leaves.
I also noticed that it is growing side shoots near its base.
Plectranthus barbatus 'Variegata'
Lamiaceae // Plectranthus barbatus 'Variegata'
https://davesgarden.com/guides/pf/go/59524/