Epiphyllum Cactus (Yellow/White flowers from AnnaK)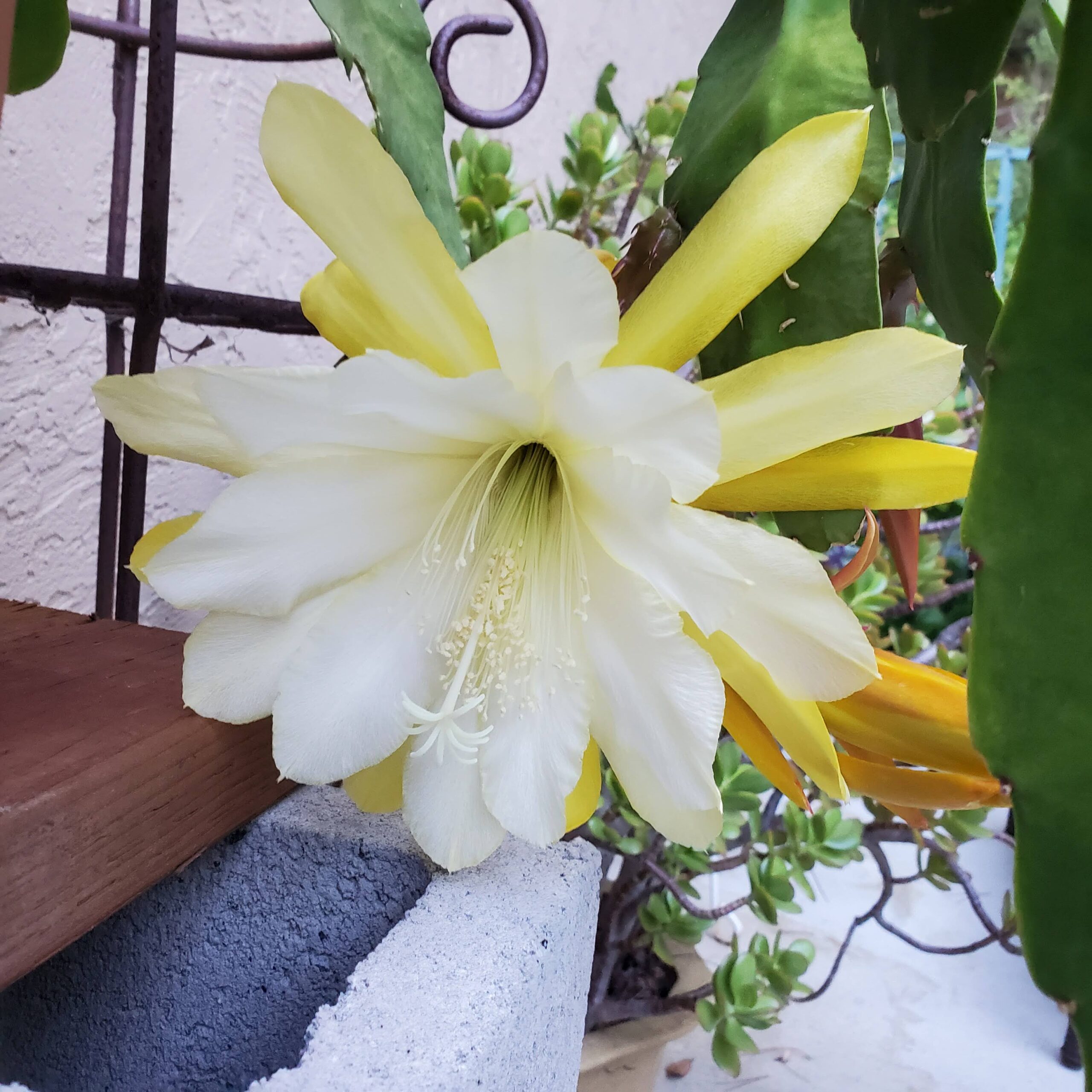 June 9, 2020 // My friend AnnaK gave me a bunch of succulents, including a Epiphyllum Cactus with yellow and white flowers.
This is what the mother plant looks like.
June 21, 2020 // I planted the cutting that AnnaK gave me
July 31, 2021 // I staked to the Ephipyllum Cactus, so it wouldn't take up so much space in the small patio.
March 19, 2022 // The Ephipyllum Cactus is getting so big, so I staked it up again to keep it a little more upright to take up less space in the patio.
Epiphyllum Cactus from AnnaK
Cactaceae // Epiphyllum sp.