Begonia 'Cubby's Favorite'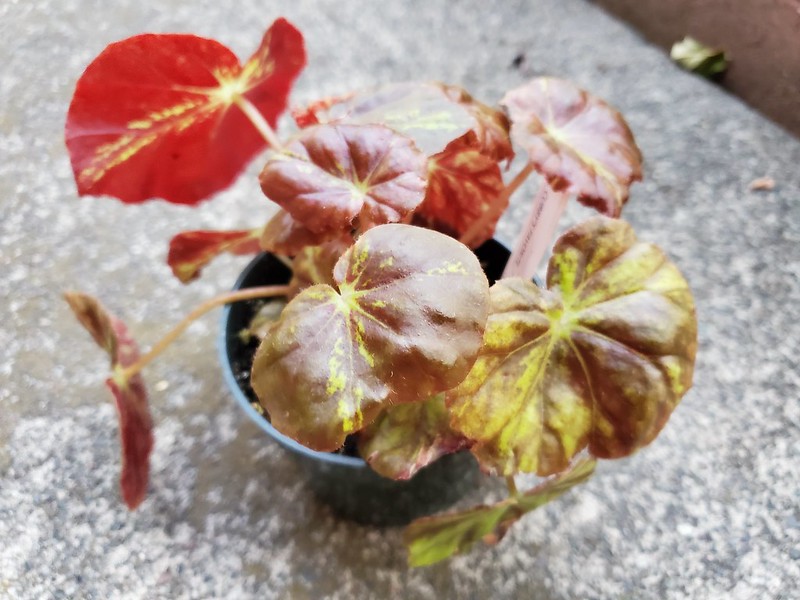 September 7, 2019 // I heard about the National Begonia Society Convention Show and Sale in a podcast and on an impulse decided to drive to Sacramento to check it out. It was the last day and was later in the day, so there was not much Begonias left for sale, but I found this one that I liked called Begonia 'Cubby's Favorite'.
March 29, 2020 // This Begonia was neglected during the winter and lost much of its leaves. I wasn't sure if it was going to survive, but it was still hanging on, so I decided to repot it in to a larger pot and hope that it gets bigger.
July 9, 2020 // As I was cleaning up this pot, I noticed that one of this Begonia's leave was turning a brownish color. I'm trying to find more information about this Begonia online, but can't find much. This only thing I was able to find was this Instragram post by kirafornia.
Begonia 'Cubby's Favorite'
Begoniaceae // Begonia 'Cubby's Favorite'